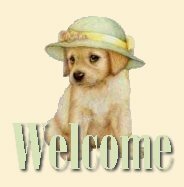 Creative Grooming Techniques
How to Color your Dog for Creative Grooming
Remember: Anything safe for humans is safe for your dog, and the other way around, if you would not use it on yourself,
DON'T use it on your dog.
Here are a few things I have used:

Semi-permanent hair color. I have used "Adore", "Special Effects", "Punky Colors", & "Manic Panic". Wash, rinse, apply dye, let soak approx. 15 minutes. Read Directions, every product is different. These are good for large areas and to achieve unusual colors.

Blo-pens are child safe. I use these on the stage for small areas on the coat. Blo-pens usually wash out.

Colored artist chalk. The chalk usually washes out. Rub the chalk into the coat and fluff. You can lightly spray hair spray over the chalk to help it stick. If you use too much hair spray it can make the dog's coat sticky. This is slightly messy, but gives a great color and is easy to control where the color goes.

Temporary spray color. This can be found around Holloween time. It is not my favorite since it leaves the coat very sticky.

Here are a few other color techniques, but I personally have not used them: Henna and Food Coloring.

That Special Touch--I have used many add-ons that are safe for the dog: Glitter, Feathers, Pompoms, Pipe Cleaners, Plastic Flowers, Felt, Hair Gel, and Glitter Glue.

The glue I always use for attaching things is the white "Elmer's School Glue". This is child safe and washes out. Use this glue on the hair and twist you will have a great point that stick up, which I use in making flowers or for the dragon's back.

Barkleigh sells creative grooming videos by Dawn Omboy and Donna Holtzer. If you have any questions you can post any dog/grooming related questions on Groomer to Groomer. They have a message board where you will find groomers from all around the world. We are always happy to help and answer questions.

You may also email me directly at
For ideas, I always have a sketching book handy. Talk to other groomers, ask for ideas. Read "Groomers to Groomer" magazine and see what others have done in the past. Use your imagination.
Remember to HAVE FUN